∞
Creative solutions to complex problems
∞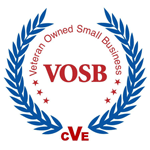 Honesty, Integrity, Morality
Our mission is simple: Always treat our customers with respect and dignity, always give our best effort to solve their problems, and always bill them fairly.

We help small businesses navigate through all facets of an ever-changing world of technology. We accomplish this by giving them advice on best practice, managing and monitoring their network and devices, selling them quality hardware at a fair price, and providing custom software development to streamline their operations, showcase their services, and bring their products to the world.
Services
At DKB Consulting, our goal is to become part of your team! Whether you have a fully staffed, over-worked IT department, a few unfilled spots within the department, or no IT department at all. We have chosen the best of the best engineers, project managers, developers, and technicians to fill in the gaps for your organization. We are business consultants who adopt your goals and apply IT best practices to enhance productivity and efficiency. Here are a few of our key offerings for your business, but please Contact Us if you don't see what you need below.
Managed Services (MSP)
---
Keeping your network, servers and computers healty and happy.
Remote Monitoring and Management (RMM)
Updates, Patches, Anti-virus
Custom Development
---
Solving business problems using intelligent software solutions
Cloud-based applications
and affordable hosting
Surveillance Solutions
---
Protecting and connecting
you to your business assets
Custom security consulting
and design services
Professional Installation